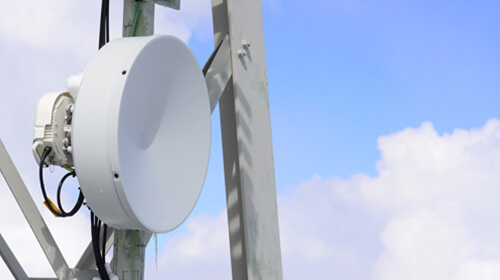 Radars
Radar PCB design requires, among other things, the use of high-frequency PCB materials, such as, teflon, ceramic, and hydrocarbon. This enables the measurement of the distance between objects blocked by electromagnetic wave travel time that the radars are programmed for. Airborne, grid, naval, or land radars, Phased array, as well as Yagi-Uda radar PCBs, all combine various digital and mixed-signal technologies using very high-frequency microwave signals which call for the special know-how and a common design rules kit we possess. PCB Technologies is a world leader in the design and manufacturing of radar PCBs including phased array air cavity antenna designs based on advanced semiconductor technology. This addresses the market's demand for reduced size, weight, and power consumption of these elements. The next-generation design moves to a flat-panel approach, where each IC is easily mounted on the back of the antenna board allowing large-scale reduction of the antenna's depth. The integration of higher frequency ICs (GaAs, GaN), makes advanced packaging and thermal management solutions key factor in the production of phased array air cavities to reduce the system's physical size, improve its long-term reliability, and ensure more than one radiation pattern or data stream as common in conventional dish antennas. We also conduct complex tests and inspection procedures to ensure quality, highly reliable solutions for high reliability and mission-critical applications.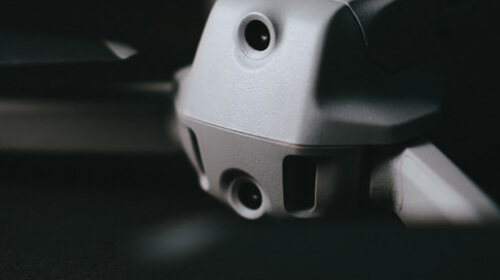 Sensors
There are numerous types of sensors that require PCB design and fabrication - flow, image, level sensors, light, motion, position and temperature sensors to name a few. All of which rely on heavy-data transmissions and analysis gathered from the environment, manufacturing assets and equipment. Designing PCB for these types of sensors needs to take different parameters into account, such as the environment in which they operate, their form factor, power requirements, to ensure signal and power integrity at all times for their smooth functionality as well as cost, sensitivity, reliability, and rapidity of data. Our expertise in substrate design and fabrication allows for high precision miniaturized sensors applying minimum trace spacing, and width.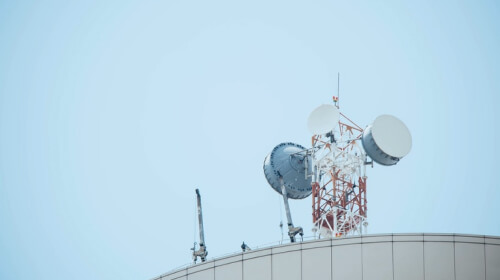 Antenna in Package
Chip packaging technology has become a key factor enabling smaller, lighter systems with increased functionality. When Radio Frequency integrated circuit (RFIC) chip is placed inside a package and connected to other components, this antenna-in-package (AiP) concept enables the reduction of the overall size and weight of the system and increases its cost efficiency. We at PCB Technologies can give our customers the benefit of a decade-long PCB and PCBA experience to be implemented in miniaturization solutions as well. Wide range of Application in package adopted by chip developer for high-frequency applications from 60 GHz radios, to automotive radars, to phased arrays, to advanced sensors at 160 GHz up to 20 GHz for special applications.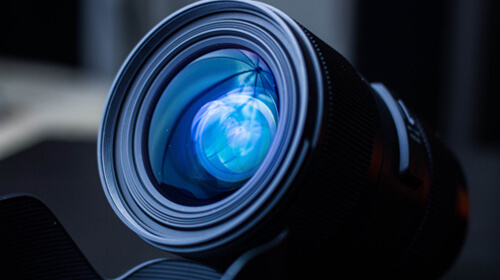 Optical Instruments
Processing light waves to enhance an image by the use of electrical periscopes, microscopes, telescopes, or cameras while converting electromagnetic waves into visible light is at the core of electro optics instrumentation. The more complex the instrument and its technology-based operation, the more its reliance on high reliability and high speed PCB, in which we specialize.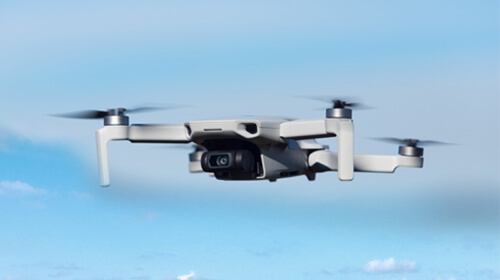 Controller & Motion Systems/C4I Systems
Under controller systems applications, such as encoder position, piezo motors, servo compensation, step motor stall detection, brushless DC motor commutation, micro-step generation, digital current/torque control, and more, require a unique design and production of PCBs. PCB designs for controllers and motion systems, such as C4I applications, require the ability to support sufficient current to the load, noise immunity for the load, and accurate current sensing. In the case of motion controllers with integrated power electronics, network communications, and derive DC, step motors require specific PCB design rules. Other PCB factors, such as compact size, range of power output levels, vibration, and high level of connectivity make PCB design and manufacturing challenging.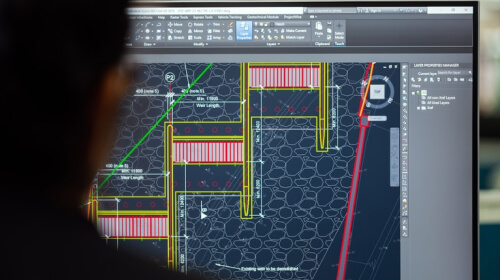 GPS Systems
Incorporating GPS (Global Positioning System) capabilities into PCB spanning from GNSS (Global navigation satellite system) antenna, ceramic patch, a GPS patch antenna, etc., makes navigation an easy task. These GPS PCBs can be adapted for various applications such as cars, drones, municipal, aviation, and logistics to name a few. Our decade-long-experience in the design and fabrication of different types of PCBs makes us the ideal partner for ensuring your GPS system's components assembled to your PCB are properly isolated, high reliability of its signal integrity, and that the system as a whole can provide critical positioning information to military, civil, and commercial users.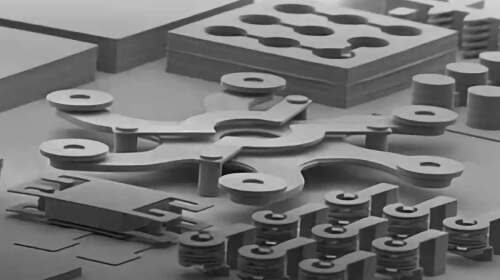 MEMS Devices
MEMS (Microelectromechanical systems) are the microscopic building blocks of modern electronics. MEMS device, which contains mechanical moving parts within the package, requires proper layout to ensure the highest performance in a finished product. PCB Technologies' decade-long-experience in PCB design and fabrication contributes to our capacity to provide solutions for the market's continued demand for miniaturization of electronic devices. We make sure every parameter related to their design does not go unnoticed such as the components sensitivity to mechanical and thermal stress coming from the PCB they're assembled to, or the need to reduce PCB signal noise to ensure their smooth operation. We implement high-end technologies on accelerometers, gyroscopes, MEMS microphones, motion and pressure sensor modules, and more.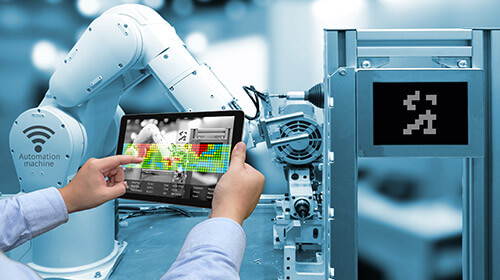 Industry 4.0
Fully automated factories relying on data automation efficiency and productivity are constantly increasing their utilization of technological advancements made in autonomous robots, big data, and internet of things (IoT), machine learning, simulation, and system integration. The main incentive of industry 4.0 manufacturers is to track down manufacturing errors as they occur. Big volumes of data analysis require highly reliable PCBs which should be tested and process controlled through each of their production stages. Industries 4.0 also requires PCB design which is able to combine RF, advances processors, antennas, miniaturization, optics and advanced technologies into one integrated system. PCB Technologies is the perfect fit in terms of know-how based on long years of PCB design and manufacturing, PCBA and full system integration.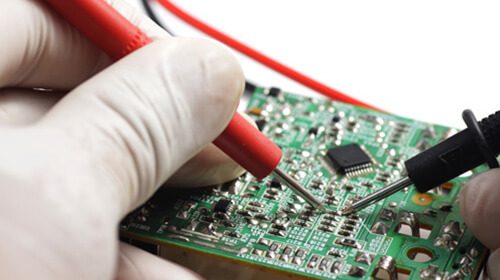 Power Devices
High power devices such as battery chargers, converters, heater controls, inverters, power supplies and switches discharge a large quantity of heat during their operations. Providing the customer with an extreme heat dissipation resistant PCB, while utilizing the PCB as a cooling system requires special expertise. PCB Technologies has the relevant know how in choosing the right materials for the job, as well as the stack up structure, plating, and advanced heating management solutions. We conduct route cause analysis on a regular basis to tackle problems such as repeated delamination between PCB layers caused by the extended heat. It takes a lot of experience in PCB design and fabrication to understand the different environmental conditions in which the PCB operates and its influence on the required heat dissipation solution. We believe getting our engineering team involved in the earliest stages of the PCB design, can serve as a game-changer in both time and money spent.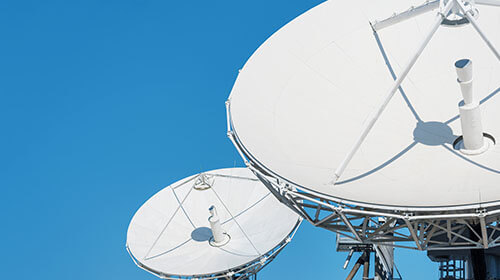 Ew-electronic Warfare
Electronic Warfare systems are aimed at identifying Friend or Foe (IFF) entities on the battlefield. Based on infrared, radio frequency, electromagnetic deception, and additional technologies, they are designed as countermeasures against enemy attacks. We offer high-end PCB design and manufacturing based on mixed materials, analog circuity design and various miniaturization technologies enabling these systems to withstand high-frequency, mechanical vibration, rapid acceleration, and extreme operating conditions. Our heat dissipation solutions guarantee mechanical and signal integrity at all times.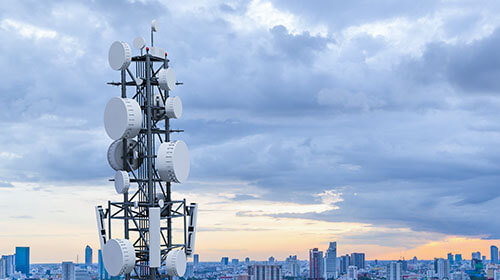 Base Stations
Telecommunications base stations serve as the main communication point for wireless mobile devices. These stations use high-power elements for radio frequency (RF) antennas to maintain transmitter/receiver signal integrity. We support the advancement of high-speed and high-frequency 5G networks requiring faster speed of communication with expert knowledge of PCB materials, RF and substrate design, as well as, high-end production processes. Our mastering of thermal management provides solutions to high power consumption and heat generated by RF antennas.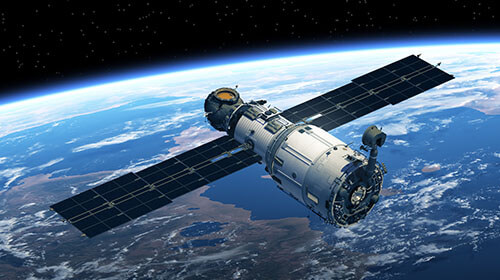 Space Modules
PCBs designed for aerospace applications are required to be failure free. Aerospace systems operate in severe environmental conditions. They need to discharge large amounts of heat and withstand long and intensive use while maintaining high reliability of operation. They rely on RF for their communications with the outside world. Our relevant solutions for the ultra-high frequency at millimeters wavelength can be achieved through special PCB designs, production, and the use of exotic materials.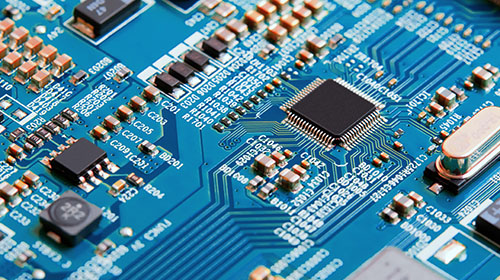 Microelectronics
Our offering of organic substrates of High-Density Line/Space width and advanced packaging allows for smaller form factor and increased functionality, high thermal conductivity, and process stability. SiP (System in Package) prototype or low/mid volumes production – highly compatible with consumer electronics, telecommunications, aerospace, defense, medical, and other industries' needs is our core business. Our specialization in miniaturization and heat dissipation solutions will assure your device high performance and reliability in the shortest time to market possible.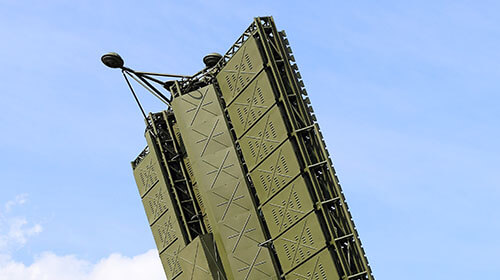 Phased Array Antennas
Phased array antennas with air cavities enable the precise timing of each antenna's radiation pattern emission based on its position in the array. Our unique offering for the market's demand for miniaturized, higher frequencies antennas is based on modeling, simulation, fabrication, and testing PCBs, turning them adaptable for IoT, vehicle radars, defense, aerospace, and more.
Substrates
iNPACK's expert offering includes advanced organic substrate and enhanced micro-electronics packaging technologies. This enables us to deliver comprehensive substrate panel-level manufacturing and engineering support to our customers, helping them to miniaturize their systems. We work to improve the interconnections between the PCB, substrate, and semiconductors through advanced technologies, creative solutions, and improved design flexibility. We aim to deliver high-speed, thermal, and RF paths that simplify the integration process. This also has the benefit of improving system reliability.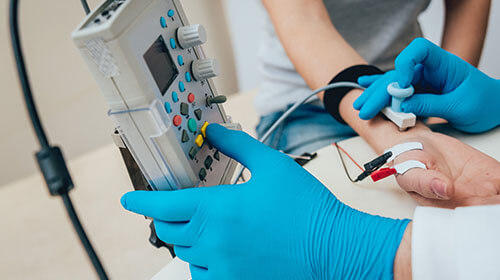 BIOMED
Biosensors detecting and analyzing biomarkers are a key component in the prevention, diagnosis, and determination of diseases, and their treatment. We offer high integration, advanced design, and high-volume production capabilities. In one example, our flexible PCBs were used as biosensors penetrating the patient's body dramatically reducing the inspection time required during surgery. Our high-end miniaturization solutions enable these biosensors' decreased form factor.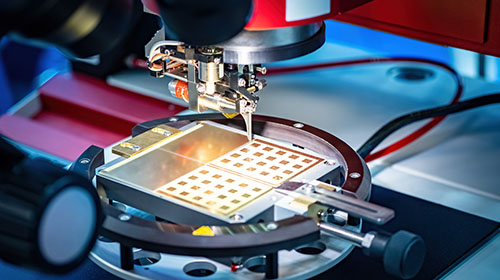 Micro Assemblies
The microelectronic industry is intensively engaged in miniaturization for various applications (automotive, aerospace, medical industries, and others). The system size and reliability are dictated in many cases by the micro-assembly process, substrate, and interposer optimal design, and finally by the PCB configuration and its layout. Ourmicro - assembly technology enables smaller, lighter systems with increased functionality. To ensure system reliability and form factor reduction, our advanced packaging complies with thermal, mechanical, and electrical requirements.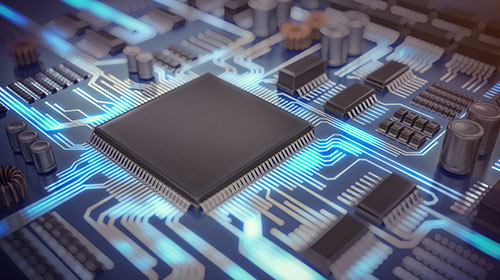 Chip On Board
Mounting bare semiconductors and their wires to the PCB's surface while using conductive or non-conductive adhesives, ball bonding, aluminum wedge bonding or die attached, for electrical connection is one of our specialties. Our processes enable high throughputs at high reliability, which derives from a stable bonding process, and translate into enhanced yield. Our COB technology guarantees low wire bonding loop profile, higher reliability, and advanced capability to support high I/O.
Thank you
We will contact you shortly