Back to All News
PCB Technologies Focuses on an All-in-One Solution
ARIK EINHORN
|
23rd November ,2020
---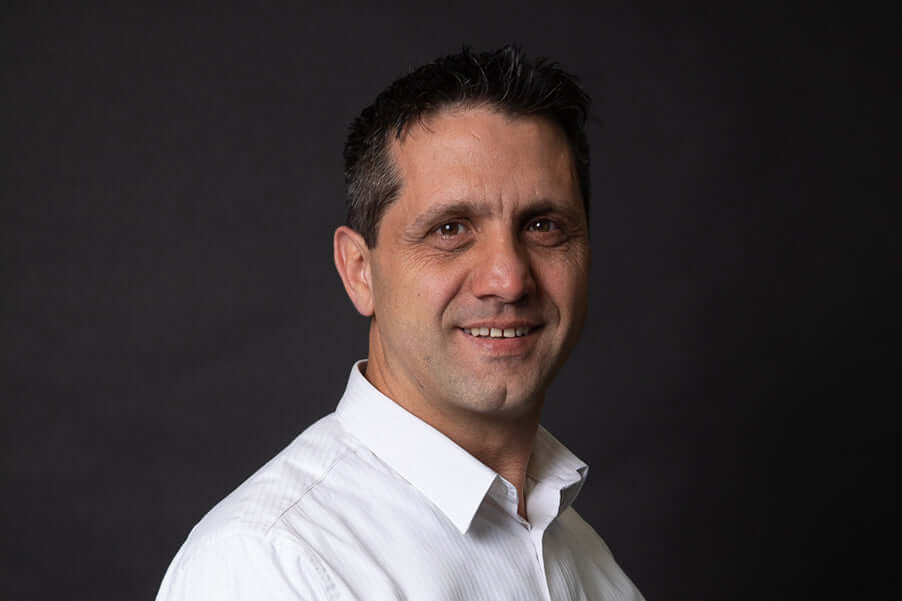 Managing Communication Between Your Board Designer, Fabricator, and CM: Why Would You Want to Do That?
Combing through the numerous channels discussing electronics in general and electronics manufacturing in particular, I came across so many articles or blogs on the subject of accelerating the process of NPI through proper communication management.

These writings describe the pains of customers around the world rising from a reluctant communication between the board designers (who are doing their best to accommodate both their customers' wishes and the electrical design rules) and the board manufacturers (who are trying their best to produce the design they were given but also struggling with the constraints of manufacturing technology and physics.

In addition, as if this is not enough, down the road there will be communication between the board manufacturers and the contract manufacturers (CMs), who also struggle with their own technological constraints. Some of the articles give guidelines and specific recipes for what to do and when to do it along the value chain to avoid multiple risks embedded in this three-phase process. All are seeking to minimize the occurrence and impact of these risks.

None promise a risk-free solution. The question these articles are trying to answer is how to effectively manage the three entities' communication. Understanding that the success of any new product would be predominantly a direct result of the ability to integrate these three phases in the process effectively, a better question would be, "Can we change this reality in a way that will eliminate the need for juggling between three separate entities?" We are already challenging this reality and launching the new All-in-One concept.

This means managing for our customers the entire NPI activity from board design through to PCBA, providing the customer with a single POC with a seamless process based on cutting-edge technologies and an exceptional "can-do" attitude. Under this concept, our value proposition starts with a board design that takes into consideration not only electrical design rules but also PCB manufacturing guidelines and PCB assembly and testing guidelines.

This concept relies on a unique operating structure-unified operations and engineering in which the evaluation of a new product is done simultaneously for all three phases based on an intercompany procedure that ensures all relevant aspects are implemented into the product.

This procedure relieves our customers of the need to coordinate between the three phases, improves the product's attributes (e.g., testability, yield, quality, cost, etc.), and reduces the number of development cycles. The value our customers are getting is clear-being first to market with lower NRE costs.
"…managing for our customers the entire NPI activity from board design through to PCBA"
Arik, where in the market do you provide your products and services?
In a nutshell, PCB Technologies was founded in 1981-almost 40 years ago-in Israel to provide the industry with PCBs. A few years after that, we added another service, which would be EMS. We started providing our customers with PCB assembly (PCBA), and then we completed extending our services to the integration of full systems or semi-systems. This is the way we have operated since then.

Two years ago, we were acquired by the largest private equity fund in Israel called FIMI. They put in place a new CEO, Mr. Oved Shapira, and he also brought me on board as a VP for business development. Our next step as upper-level management, along with our medium-level managers, was to establish a medium-term/long-term strategy, which we did. According to the market research we conducted, it appeared that the available market for us exceeds $1 billion annually, so with a $120 million revenue as a starting point, our strategy aims for significant growth within two or three years by organic and inorganic growth.

In addition to looking for companies that can complete our value to our customers (which we have already found several and bought them), we are also looking at broadening our services toward our customers. And we have found that with vertical integration, if we go back upstream in the value chain, board design would be something that our customers would like us to add. We have partnered with a very well-known, established board design company in Israel to provide an All-in-One solution, starting with board design, throughout production, and ending with full box build.
"…our strategy aims for significant growth within two or three years by organic and inorganic growth."
Knowing where you're going to fabricate and what the fabricator is capable of doing or not doing has a strong influence on what you might do with the design. It's about tying that all together so that you have that continuous knowledge flow through a chain from design services into the fabrication and assembly of the board. There has to be a good niche for that in the industry.
Exactly. When we talk to our customers - and we always look at our customers as our center of doing - we understand that the competitive world they operate in demands a lot of their attention. We want to relieve them from the attention needed on the electronics production side, meaning we save them from the effort of collaborating, integrating, and synchronizing between the supply chain. We want them to be focused 100% on how to enlarge their business and grow their share in their market.

It's a win-win outcome. If they sell more, they buy more. And if they buy more, we sell more. That's the end game of this idea. And we understand that today's market is not familiar with the All-in-One solution. Everyone is used to going for a board designer for the design, for a board manufacturer for the board manufacturing, and for the assembly to a contract manufacturer. We need to educate the market, or at least let them know that there is the possibility of worrying less and paying less attention to this side of the business, hence growing their attention to doing their business.

We are humble, but let me use Apple as an example just to make my point. No one knew they needed a smartphone before Steve Jobs presented this solution. Before that, people used to have either a computer or a phone, and he said, "Let's do both together." Nobody asked for it. It was not an identified need by any means in the world. But he said, "Here's a solution to a need that you don't even know that you have." Again, we are not Steve Jobs, but we are telling the market, "There is another way of doing this - All in One."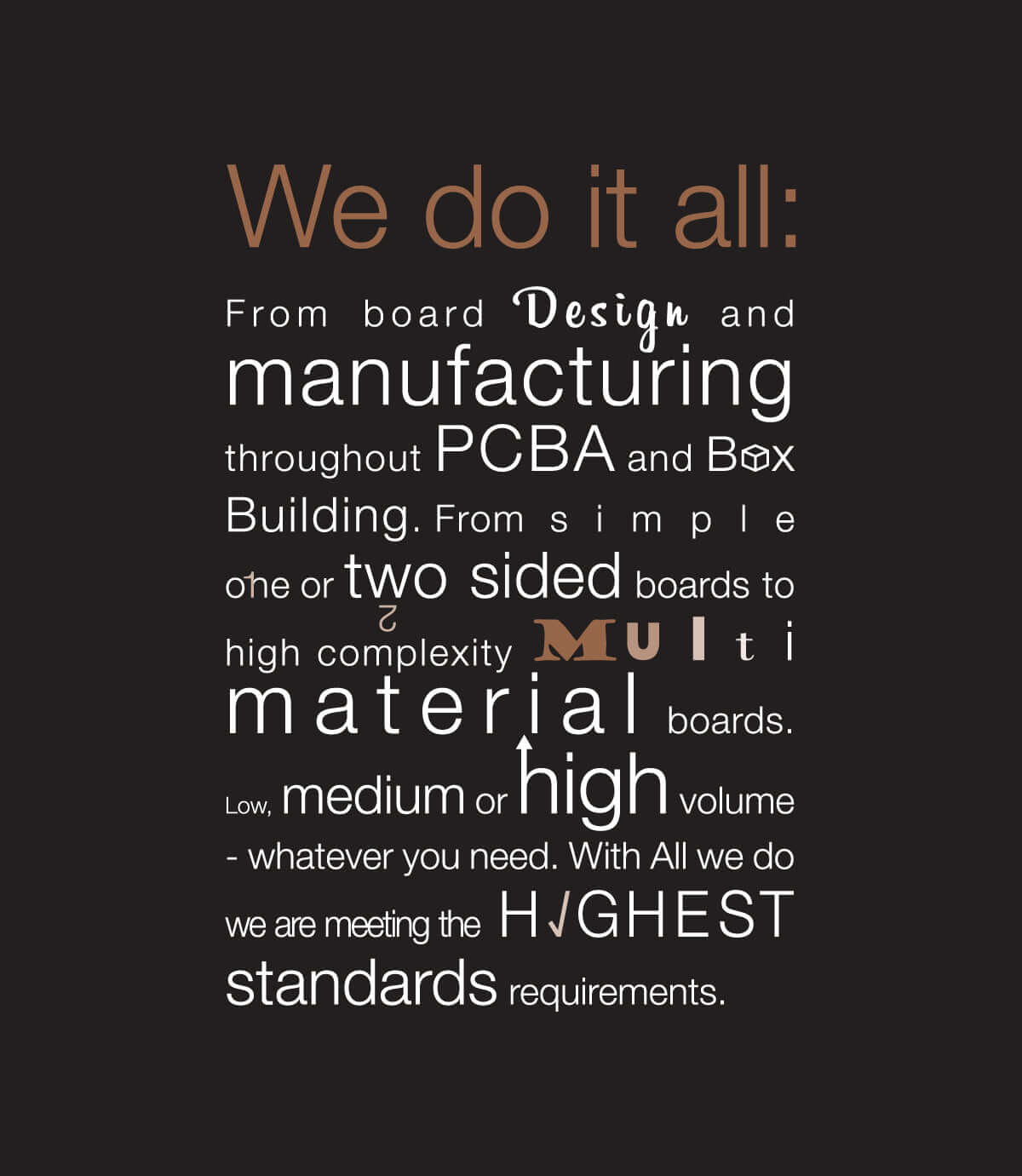 Who do you see as the ideal customer for this solution?
The ideal customer would be a technology-focused customer. It can be either software or hardware, and their strength is with developing solutions for customers. They do not invest too much energy in places they cannot have any real advantage. If you are good at technology solutions, and if you don't want to focus on fabrication and operations, leave that to us. Then, they can focus on strong technology solutions and conquer their market.
How do you differentiate yourself against the major manufacturers in China who tend to offer the same sorts of services?
I've seen a lot of manufacturers in China, and as far as I know, this whole thing happens remotely. You visit the website and click your quote, all from a good intention of making things easier. But there are two issues with this environment. First, in this process, you don't speak with your customer, and you are bound to lose the understanding of what your customer is all about and what they need. In most cases - at least from what I saw in reference to China - this customer turns into one of million customers that goes to this big Chinese factory, and they lose their identity. The second issue is that when you deal with high-performance/cutting-edge products, the web interface does not allow the customer to convey the full range of technical details and expectations - especially when we talk about products that are not mature but are still on the learning curve.

In our case, we have no aspiration of becoming something like Chinese mass production. We are not after simple, high-volume circuit boards for remote controls in cars. We are looking for customers with a unique technological edge that is not being produced in mass production but makes a lot of difference. It can be different market customers, like military and medical devices, or something to do with other rising trends, like agricultural technology, water purification, or automation.

We are working very hard and invest a lot of resources into automation that will help us serve a variety of markets with a variety of requirements - all, of course, in a high-mix, low-volume, high-performance environment.
"…we are not Steve Jobs, but we are telling the market, "There is another way of doing this - All in One."
You're targeting higher-complexity work with sophisticated customers, not run-of-the-mill consumer-level volumes and electronics. As you grow, is it on your roadmap to acquire some of these facilities internationally?
Yes. Being in Israel and looking at the markets in Europe and the U.S., we understand that we can serve the customers in these markets in two ways. One is to take advantage of the buyback obligations some of these countries have toward Israel - after Israel bought from these countries trains, airplanes, and other things under G-to-G deals. Here, we are talking about production in Israel and exporting to these countries. The second way to serve these customers would be serving them locally, meaning through a local facility. It can be either by partnerships or by acquisitions. The most interesting thing business-wise would be to provide these customers with a combined local Israeli service.

As we look at Europe and the United States, we find world leaders in the markets that I pointed out as interesting for us - military, medical devices, and so on. We would be after such countries, and we believe that Europe, for example, is not really acquainted with this All-in-One solution, so we believe they can get significant benefits from our services.

PCB production, as well as PCBA and box build on U.S. soil, is also of interest for us as we see opportunity in Israeli companies that seek such service, so they can support the Israeli government with fulfilling its obligations under the Foreign Military Support Agreement between the U.S. and Israeli governments. Israel receives monetary support from the U.S. government with the condition of production on American soil.

Again, we are not making simple boards; we are making highly sophisticated boards. This is also one of the reasons why we are looking for advanced products to serve. But we are doing the cutting-edge technologies of circuit board manufacturing. It can be either rigid-flex mixed with RF/microwave, or heat dissipation with high demands like vibrations, thermal shock resistance, high-reliability requirements, and miniaturization. When you take these demands and implement buried components (like resistors, capacitors, thermocouples, heaters, etc.), the system produced can become more and more sophisticated. This is why the designers engage with us in the very early stage of their electronic design. They want us to provide them with more tools and more capabilities. We have lots of good examples of solutions we have provided our customers. At the end of the day, this is the outcome of knowing your customers and their pains and needs.
"…we are looking for advanced products to serve "
The security of the sensitive intellectual property and the security of the sensitive design itself becomes particularly important. How does PCB Technologies protect that information for sensitive customers?
Fifteen years ago, we acquired a PCB manufacturing site in New Jersey called Precision Circuits Incorporated (PCI). Since then, unfortunately, the fab closed, but the office remains, which is our liaison to the United States. They are approved by ITAR regulations, and this is how we protect the data from U.S. customers with sensitive information. In addition, we are in a position to sign a technical assistance agreement (TAA) with any customer that would require us to do so.

For other sensitive information, for other customers with services and information outside of the U.S., we have a highly classified section in our facility run by the most severe classification requirements, which is safe for data. Only classified people can walk over in this section, etc. Working in defense for 30-some years now, we are fully equipped and knowledgeable regarding securing our customers' sensitive information.
The design services side sounds like that something that's relatively new to you. Are you staffed up in that part of the solution?
Are you still looking to hire? The service is new, and we already have a staff of 14 designers. However, we are very familiar with the design process and methodology, as we have been dealing with designers for almost 40 years. The seam between design and manufacturing is not clear cut, meaning the design relies on our stackup capabilities, for example. Out of years of interacting with designers, we found that most, if not all, designers do the design considering the theoretical electricity guidelines of how to design a circuit board, but neglect or don't give enough attention to the practice of production.

A year and a half ago, we took a staff of 14 designers and trained them on this missing part. We have taught them the constraints and the considerations of production processes and practices, bettering their designs to match the production coming after the design. As we grow this idea and concept, we will certainly hire some more. We already have 750–800 employees.
Do you have any parting thoughts?
When I say All-in-One, I'm not looking only on one axis of the services, starting with board design. I'm also looking at technology, starting with the simplest one and ending with the most sophisticated one. I'm talking about a variety of operations and logistics services-our customers can choose one of them, two of them, or have them all if needed. We are very flexible, and we take this All-in-One solution in many directions, not just only in one direction. It can be high volume or low volume, sophisticated or simple from a prototype all the way through mass production.

For mass production, we also give a solution with the Chinese. We took four to five manufacturers in China that are known and capable, and we have partnered with them in a way that we taught them the needed technology to do the circuits for us in higher volume. We are also tracking and auditing the quality management system and products. Let's say we are manufacturing China, but we set it under our brand. Here's another direction of All-in-One. You're not constrained to a Western fab just up until a certain amount.

If your amount breaches this ceiling and you need something to be produced in a low-cost country like China, we can meet your need. I would like to add that we also work in Taiwan, South Korea, and India. It all depends on the type of technology needed.
"We are very flexible, and we take this All-in-One solution in many directions…"
https://vimeo.com/477135813?embedded=true&source=video_title&owner=126723805