Back to All News
PCB Technologies Expands Capabilities
ARIK EINHORN
|
19th April ,2021
---
Nolan Johnson: Arik, let's start by talking about the new 1-mil capabilities and how you got there. What was the trigger for PCB Technologies to decide to go to 1 mil? And what sort of resources did you have to invest?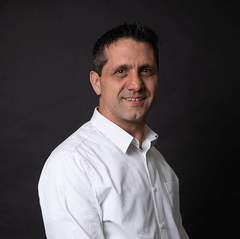 Arik Einhorn: PCB Technologies' goal is to be in front of the technology. Two years ago, we started to build our five-year technological roadmap and for that purpose, we put together a committee of market representatives, assembled from several of our high-end customers' R&D and innovation executives. We had representation for military, medical, communication and other markets and for different applications within these markets. We asked them: "What do you need that you currently don't get?" And "what will you need down the road?" Our CTO, Yaad, was head of this discussion.

We have mapped the trends, the applications, where they want to be, what will help them better the performance of their products. From this, we got a wish list. The next thing was for Yaad and his team to translate the wish list into a roadmap and a good solid plan of how to get there—machinery, people, chemistries and processes, materials, functions, training. This 1-mil line/space, was one part of the complete roadmap, as we saw it popped up over and over again in many of the line items in the wish list.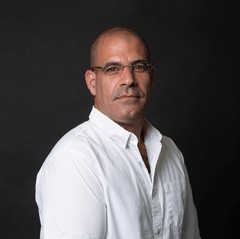 Yaad Eliya: Across the roadmap, we saw a few motivations for miniaturization. When it comes to making things smaller, we always start with shrinking the line and space resolution. Then we deal with the diameter or the geometries of the via, lowering the dielectric thickness, lowering the copper thickness, etc.; that is our process for miniaturization. Generally speaking, more and more customers need to miniaturize their products and one of their constraints is the size of the electronics. A number of technologies and industries were developed in the last 10 to 15 years to "bridge the gaps" between the die, the chip, and the semiconductor and the PCB itself. When you think about it, the semiconductor industry follows Moore's law, making things smaller at an exponential pace whilst leaving the PCB behind. The first solution for this gap was the creation of the IC/substrates industry that took some processes from the semiconductors combined with processes and materials from the PCB production.

What we figured out is that we can save many headaches for our customers by creating 1-mil line and space, and by that, simplify the design of the system along with promoting its miniaturization. For example, smaller sensors can help medical companies that work with us—especially ones that produce systems for surgery and other invasive devices; most of them are using FPC (ultra-flex PCB) which they design with us and buy from us. We also found out that the aerospace industry wants miniaturization to reduce the loss of signals in dB per mil. As long as the line and space is smaller and fine-shaped, then the loss will be lower. We understood that this 1-mil line/space capability will allow us not only to support customers who want to minimize their product, whether it's in aerospace, medical, or military, but also improve the performance of their systems.
Johnson: As you made your roadmap, undoubtedly you found gaps between what you can do now and what you needed to achieve to be able to fulfill your customers' requests. How did you invest? Was it equipment, staffing, facilities?
Eliya: Yes. First, it's very easy to buy an off-the-shelf machine that was designed to make a particular product. It is more complicated when you need the machinery and processes that match the full range of your products, your R&D activity, plus future products. We already invested two, three years ago in a very special etching and developer system to create the dense and fine line. Our next gap was the lithography process, and without getting into everything we did to close this gap, I will say that we purchased an LDI with the wavelength to create 18 microns line and space. And when, in the future, customers will want a 20-micron line and space, it's achievable. In fact, we are already running a product with 20-micron lines with this machinery.
Click to read this entire interview, which appeared in the April 2021 issue of PCB007 Magazine,